Bank Pocztowy is a Polish retail bank using the network of Poczta Polska outlets. Our several-year cooperation has resulted in a number of banking product campaigns. Along with the changing strategy of Bank Pocztowy, we changed the style of communication and visual identification. The full-service support we provided included, among others: TV spots and countless BTL materials. Media: digital, print, TV.
Lady with a dog
We established a new image of Bank Pocztowy, reflected in all BTL materials and further TV spots about accounts, loans and postal credit. A distinctive visual graphic format we have designed enables to distinguish the Bank's offer from competitors. The strength of this line is its clarity and simplicity of the message and the power of our TV spots comes from catchy songs.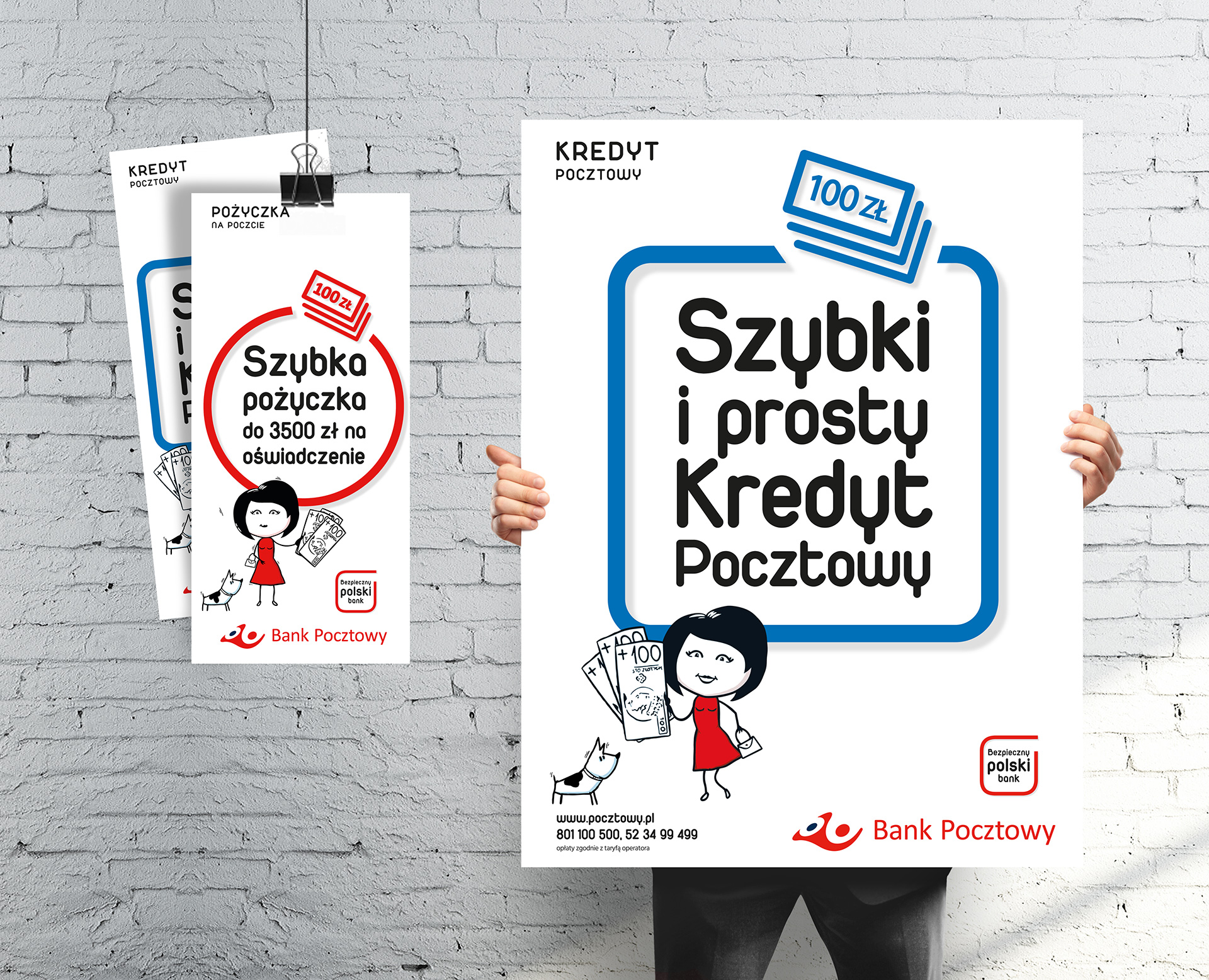 Guardian angels
The first campaign carried out by Ambasada for Bank Pocztowy is rooted down in the successful tender for image & sales spots about the Always-For-Free-Account.